Poppin' into Charleston's Best Pop-Ups
The pop-up restaurant has been, well, popping up all over town. Here's a look at some of our favorite pop-ups:
Short Grain Residency @ Edmund's Oast Brewery (and every cool kitchen in Charleston): Short Grain owners Shuai & Corrie Wong are somewhat of celebrities here in Charleston, evidenced by fans that literally follow them from kitchen to kitchen. Short Grain is the master of the pop-up in Charleston and has been hosted at The Darling, Sorghum & Salt, Lewis BBQ, The Shellmore and earlier this year announced their Tuesday night residency at Edmund's Oast Brewery. Short Grain's EO menu usually consists of 4-5 snacks, a couple of seasonal vegetable offerings, the OG Chirashi bowl, another rice and/or noodle dish and 1-2 large plates. With the exception of the OG, it seems that the menu items are different each week. The week I went, the menu consisted of these amazing crab wontons in a miso soup, cucumber salad, which although simple was done so well and kare (Japanese style curry) with bone marrow, I loved the addition of the bone marrow in the dish. They had only been going for about an hour, but were already sold out of the fish collar, which I really wanted to try. Last week, their famous Nashville hot karaage was added to the menu, which I have been dying to try, so I'm hoping that dish remains a constant for a couple of weeks. Short Grain's Instagram profile describes themselves as 'Inspired by Japanese cuisine, fueled by Chinese heritage,' but it seems that Shuai's prowess over Asian cuisine is unlimited having done a hotpot menu for a pop-up at Restaurant Tu and a Korean BBQ menu for a pop-up with Stems & Skins. Despite not having a permanent kitchen, Short Grain can be found around town 2-3 times a week and is always surprising their diners with new menu items. Follow them on Instagram to see where they will be next and what they're serving @shortgrain.
Kwei Fei @ The Daily (and now Charlestowne Fermentory): The Kwei Fei Sichuan popup has been steadily posted up at The Daily every Friday and Saturday since late last year. If you're not familiar with Sichuan cuisine, it is very different from your standard Chinese takeout food. The flavors are bold but balanced and often associated with a high spice level and Sichuan peppercorns which have a numbing quality. Like most pop-up menus, Kwei Fei's changes weekly. Mapo Tofu is one of the most prevalent Sichuan dishes and the Kwei Fei version is vegetarian (which is not typically the case) with wood ear mushrooms added, which in my opinion are a highly underused ingredient. Personal favorites on the menu are the pork slivers in garlic chili sauce (basically Yuxiang Pork, if you are familiar with the cuisine) which just has so much flavor in each sliver and the La Zi Ji, which is chicken thigh stir-fried with chilies and scallions. This is such a powerful dish when it comes to flavor and a dish that can pretty much only be made in a restaurant because most stoves just don't have the firepower to stir-fry the chicken the way it needs to be cooked. I also really love the marinated cucumbers and their dan dan mian (currently only available on their Charlestowne Fermentory menu). Kwei Fei can currently be found at The Daily on Friday and Saturdays and at the Charlestowne Fermentory on Wednesdays. Not sure how long either of these residencies will last, but I really hope that Kwei Fei sticks around and continues to pop-up in more places because I think everyone needs to know about Sichuan cuisine. Follow them on Instagram to see where they will be next and what they're serving @kweifei.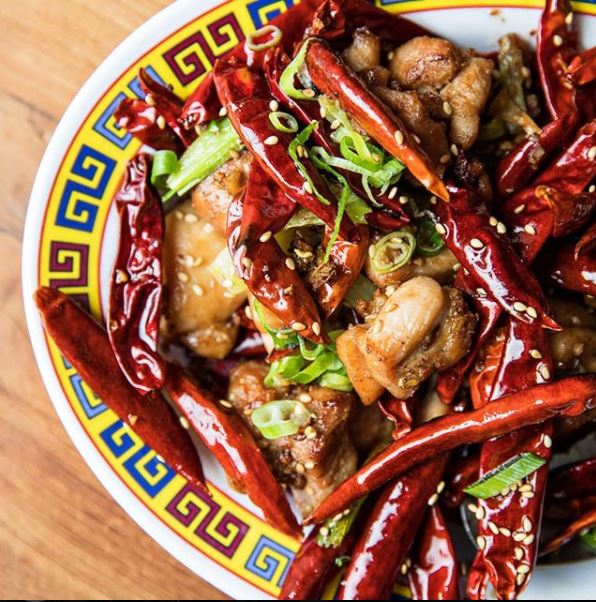 2Nixons @ Craft Conundrum: Despite the fact that 2Nixons does not even have a brick and mortar location, chef and owner Jeffrey Stoneberger's cuisine has been written about in Food & Wine and Tasting Table and last year he traveled to DC for a collaboration with Bryan Voltaggio (a Top Chef Masters Alum!!!). The 2Nixons menu consists of yakitori, ramen and a single burger. Yakitori is a Japanese style of grilling over Japanese charcoal usually with a somewhat sweet glaze. 2Nixons does an okra yakitori that is just so good (from now on I only want okra in this form). The thing that I love most about Japanese style cuisine is that it is not overly manipulated or sauced and really lets the ingredients shine. Think of the yakitori which are served on bamboo skewers as a savory lollipop of umami goodness. If you're saddened by the lack of ramen available in Charleston and looking for your fix, look no further than 2Nixons. The ramen renditions change weekly ranging from chicken with parmesan rind, soft shell crab (when in season) to a more traditional shio ramen. A current version is a chilled boiled peanut ramen (this one sounds really intriguing and is on my list of things to try). 2Nixons' kimchi is also spectacular and should absolutely be added to anything you order. The flavors of 2Nixons yakitori and ramen bring me straight to my favorite izakaya. 2Nixons is at Craft Conundrum Wednesdays and Saturdays and Charlestowne Fermentory Fridays, but I'm hoping will start popping up more downtown and/or in Mt. P (Jeffrey if you're reading this, please, pretty please!!!). Follow them on Instagram to see where they will be next and what they're serving @2nixons.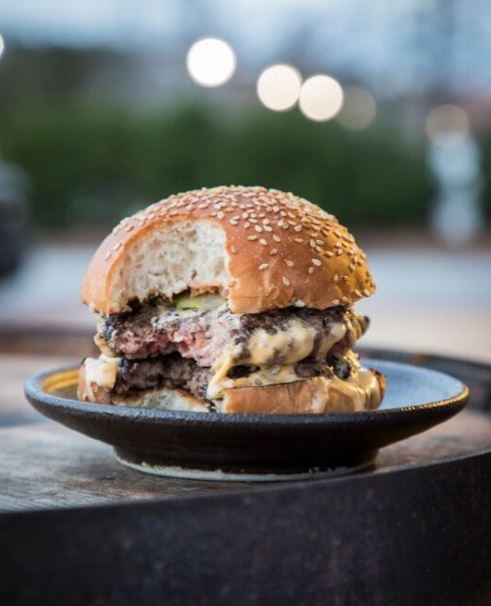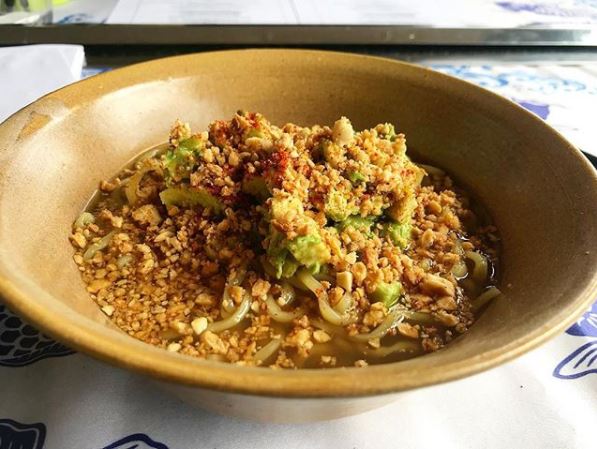 Proof Pool Bar @ The Workshop: Not a culinary popup, but equally as exciting Proof (the bar on King known for their stellar cocktails) will be popping up at The Workshop every Saturday all summer. Anyone who is familiar with Proof knows that the bartenders put some serious time and thought into each craft cocktail. This summer Proof will be slinging poolside inspired cocktails including a Paloma and a cocktail called the Whippersnapper, which is sure to be as fun to drink as it is to say. For anyone that has not been to The Workshop yet, it is a food court, but not the kind you find at the middle of your town mall. The Workshop currently hosts Pink Bellies, Sambar, Slice Co, Spanglish (Begins May 1) and is also the headquarters for EffinB Radio podcast. Follow Proof Bar and The Workshop at @proofonking and @workshopchs.